You landed on this page for a reason. The fact that you are here, right now, is proof that you are READY for more joy, more happiness, and more fulfillment in your life.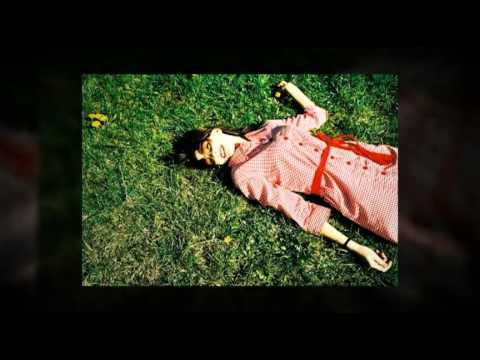 Chances are you currently feel:
Stressed out
Overwhelmed
Unsure if you are aligned with your life's purpose
Confused about why you are working so hard yet feel so unsatisfied, and
Exhausted.
Ready to learn a proven system to fix what's not working in your life and create a better one now?
You Only Live Once: Create the Life You Want
By Deirdre M. McEachern
Paperback: 228 pages
Publisher: Love Your Life Publishing, Inc June 2011
ISBN: 978-1-934509-40-1
Click here to read a sample chapter

Doing More Does Not Always Translate into Living Better
Our modern life is filled with multi-tasking, competing demands, obligations and stress. As you envision a status-quo future, you may wonder if this is all there is to life.
Thankfully, the answer to that question can be a resounding "No"! Enjoying your life is not out of reach or impossible; it is just the opposite. You deserve every opportunity to create a happy and fulfilled life.
Deirdre M McEachern used to be a stressed out corporate executive. After her company was sold, she faced a painful choice: continue to climb the ladder of success even though she was not happy OR take the biggest risk of her life and create a brand new life…. on her own terms.
Deirdre took that risk. She jumped into a new life and could not be happier with the results.
Today Deirdre coaches people all over the globe to make changes in their lives so that they can be happy and fulfilled. In this book, she shares processes, assessments, and tools that you can use right away to start transforming your life.
Are you wondering, "Is this all there is?" Head to the nearest bookstore and buy a copy of You Only Live Once: Create the Life You Want. This book helps you explore the question, "Am I living a life that will lead to regrets?" and then shares specific suggestions on how you can make your life what you want it to be now, not someday. Highly recommended.~Sam Horn, The Intrigue Expert and author of POP! and SerenDestiny
You Only Live Once: Create the Life You Want strikes at the heart of how to live an authentic life, step by precious step. Don't just read it—live it!
~David Fox, M.D., author of Comfort, Healing, and Joy: Secrets to Living a Magnificent Life
You Only Live Once calls us to reexamine our lives through a different lens. Deirdre offers a solid roadmap to helping us create a life based on what is meaningful, fulfilling and important for each of us. I highly recommend this book!~Claudette Rowley, Certified Professional Co-active Coach, consultant and author of Embrace Your Brilliance: How to Align Yourself with Your Unique Potential
We all come up against life challenges. Many times I have wished for a step-by-step plan to guide me through. When you find that guidance in a book it becomes more valuable than gold. How precious to find this book, You Only Live Once: Create the Life You Want. I am sending it to all of my friends and clients.~Maya Balle, Master Certified Coach, Certified Professional Co-active Coach
When you read You Only Live Once you will learn how to resist the confining pressures that society puts on you and create open space for your unique path to happiness.
This book is more than a passive read, is a deep and profound exploration of your life's potential. By following Deirdre's proven transformational process you will be able to:
Enjoy your life-each and every day
Access and trust your inner guidance so that you can consistently make the right choices
Identify what you really want….and then design your life so that you can have it
Stop feeling frazzled and learn to dazzle
Root out false priorities that add stress and drama to your life
Find the courage to speak your truth
Instantly become more productive and successful
Break free from false ideas about money that keep you stuck
Develop creative confidence in every situation
You Only Live Once: Create the Life You Want sends a message that we should all be living each day as if it was our last and to reach for what we want out of life! I highly recommend this book to anyone who is looking to live life to the fullest and to learn how to get there.~Linda Belan, owner of Your Outsource Solutions, LLC
You Only Live Once: Create the Life You Want can be anything from a loud wake-up call to a gentle reminder that there may still be ways to make your life even better. A recommended read for everyone.~Noelle Boc, librarian, Tewksbury Public Library, Tewksbury, Massachusetts
As a life-long learner, I could not put this book down! It helped me to recognize that I need to stop the madness of my schedule and make room for "me time" if I am ever to get what I want from life.~Nancy Mara-Aldrich, human resources and legal consultant
When I read You Only Live Once: Create the Life You Want, I recognized myself immediately as the chronic multi-tasker. This book helped me to return to the pleasure of doing one thing at a time, and doing it well.~Michele O'Brien, executive director, Law For All
At first I found myself challenged by the book's thesis but as I read on, I was increasingly impressed not only with Deirdre's wisdom, but also with her compassionate approach to aspects of life most of us overlook. She builds a wonderful case for embracing what the new age thinkers have been telling us for years—"slow down and smell the roses"—and goes on to tell us in practical, doable steps, exactly how. I already have friends and clients to whom I plan to recommend this book!~Marilyn Edelson, MCC, business and career coach, speaker, and author of Values-based Coaching: A Guide for Social Workers and other Human Service Professionals.
You Only Live Once: Create the Life You Want is a clear and concise primer on realizing your desired personal and professional goals. This book successfully redefines the daily struggle of being driven to achieve unfulfilling, task-oriented objectives but instead seek goals which exalt happiness, enlightenment, and personal peace. This book is a step-by-step guide populated with inspirational anecdotes and exercises that act as waypoints to get you started, keep you focused, and keep you on track.~Kevin Dufour, Esquire
After starting to read You Only Live Once, I immediately became excited. It is so well written and inspirational that you want to start your new life right away. I am ready for the work it will take to make this happen. With Deirdres' careful guidance I feel like I can do anything!~Alison Gleason Petersen, Landscape Designer and Mother of Two
Wow, a great read! I felt like I was sitting in a room having a conversation with a good friend.~Nicole Kjellquist, paramedic, Exeter Hospital, Exeter NH
Reading Deirdre's book, I'm reminded of what I want to focus on to get a better balance in my life. I could relate to the stories in the book and found the exercises empowering. This book gave me the tools I needed.~Rosemary White, financial planner
You Only Live Once: Create the Life You Want is a book for those who are ready to sit with themselves and reflect on their goals, desires, and what ifs. The exercises are thought- and action-provoking in a positive and inspiring manner.~Eileen Weir, teacher, Boston Public Schools
Life is too short to go through it unhappy and dissatisfied.
True happiness comes from choice and empowerment.
Please don't fall into the trap of thinking this is "just another self-help book". You Only Live Once takes you through a deep process of getting to know yourself at a deeper level so that you can step into your power.
Like working side-by-side with a trusted mentor, the exercises and methods in this book will spur you into action and give you the confidence you need to live you life with passion and purpose.
A LIFE-CHANGING BOOK! You Only Live Once focuses on helping people empower themselves and live enriching, juicy, full lives. Filled with heartwarming stories and examples and meaningful quotes, as well as inspiring life lessons and helpful exercises, this book enables individuals to find their purpose and take their lives to a whole new level. As a coach who promotes joy and life balance in my own practice, this book will be a valuable resource for my clients and a special gift to anyone going through a transition or wishing to create the life they truly want.~K.C. Christensen-Lang, president, Happiness Is…, co-author of Speaking of Success